Vincenzo Altamura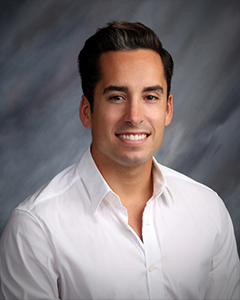 Realtor
Email

[email protected]


Phone (310) 309-7595
Vincenzo Altamura graduated from the University of Southern California in 2011 with a degree in Public Policy, Planning, and Development with an emphasis in Real Estate Development.
During my time at USC, I was able to participate in extensive Real Estate activities, including joining the Trojan Real Estate Association (TREA). TREA is the leading Commercial Real Estate organization at USC for Undergraduates. Each semester, I actively took part in commercial site visits, specific panel presentations, and networking with exclusive industry professionals.
Being apart of TREA has taught me relevant real-world experiences, which draws widely on the expertise of networks of engaged councilors, advisors, alumni, and prominent professionals. I am able transfer the appropriate knowledge of Commercial Real Estate into Residential Real Estate.
I attended all the public schools in Manhattan Beach from Pacific Elementary, Manhattan Beach Middle School and Mira Costa High School. From my involvement, I can strongly state that the Manhattan Beach public school system offers great academic opportunities for students.
At USC, I was a three-year letterman of the men's volleyball team from 2008-2010. Being apart of those teams taught me excellent communication skills, organizational ability, leadership, and great moral integrity that I strive continuously to use in my business at South Bay Brokers.
After spending 2 years in real estate, I decided to take up an opportunity in New York City, where I spent 18 months as a stock trader on Wall Street. It was an exhilarating experience in which I learned the importance of risk/reward, and money management. However, living in NYC made me appreciate Manhattan Beach more than I ever have in my life. I missed the community, the people, the humble nature, and most importantly, I missed my family. The opportunity to work with my family is one I will always cherish.
FIND YOUR HOME
ACCESS HOMES BEFORE THEY HIT THE MARKET!
Get the real-time market access to the newest homes that hit the market.
SIGN UP